As a Massachusetts drunk-driving defense attorney, I'd like to remind my readers of their rights (or lack thereof) when it comes to sobriety checkpoints and roadblocks. A large range of purported "lesser intrusions," like inspections and regulatory searches have been upheld by both the United States Supreme Court and lower courts, even when they are carried out without a warrant and without the traditional measure of probable cause. Among these types of searches are sobriety checkpoints and OUI/DUI roadblocks.
In many contexts, the courts have grappled with the question of exactly which types of departures from the long-established requirement of probable cause are constitutionally allowable. With regard to sobriety checkpoints, there is a significant departure: no individualized suspicion is required at all, but there must be some neutral standard to protect the subjected individuals against arbitrariness. Michigan v. Sitz is the case in which the Supreme Court upheld sobriety checkpoints. The majority reasoned that such checkpoints are "necessary," while the dissent was focused on citizens' freedoms. Here in Massachusetts, our courts have adopted the same view, even though our Declaration of Rights affords greater protection than the United States Constitution in several other instances.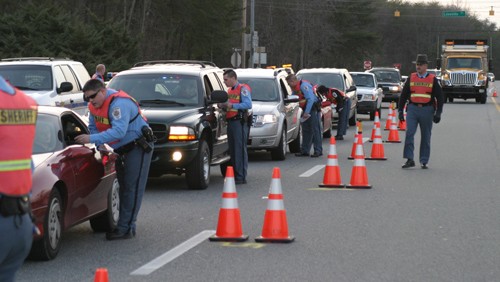 As illustrated in Sitz, different normative foundations bear heavily on the rules, and I see this continuously as a Massachusetts drunk driving criminal defense lawyer. Conflicting value positions are at the heart of all criminal laws, including DUI/OUI/drunk driving laws. The theme is the tension between security and liberty. While the government has an interest in protecting individuals from the dangers of drunk -driving, civil rights are of paramount importance, and that is why I do all that I can to protect my clients from such violations.

If you have been charged with an OUI in Massachusetts, call the Law Offices of Stephen Neyman at (617) 263-6800 or contact us online.